Gone are the days when interior designing was considered optional. Today, it is an integral part of home decor. In the contemporary world, every homeowner wants his or her house to look aesthetically pleasing. However, proper planning is required to ensure that the theme of the entire house is in harmony. If the owner fails to plan it thoroughly, the interior will lose its appeal.
A wooden finish is ideal for creating an opulent look. However, it may prove to be expensive, which is why people prefer plywood, an affordable alternative to solid wood. Since it is easy to shape, widely available in the market and found in various textures and colours, people prefer this product over other alternatives. This versatile product is useful for various structural, interior and exterior applications.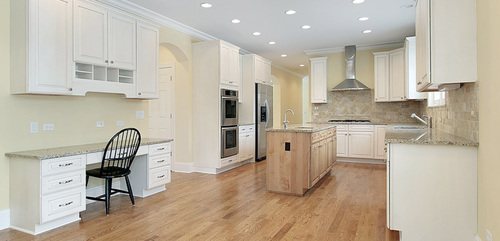 When flat sheets made from wood veneers are bonded together using an adhesive, plywood is manufactured. Although regular plywood consists a minimum of 3 plies with the grain in the alternate plies running at right angles, its versatility allows it to complement an extensive range of applications.
Plywood sheets that are most commonly available in the market are 8'x4' (2240 mm X 1220 mm) in size. Besides that, 8'x3', 7'x4', 6'x4' and 6'x3'are a few other sizes in which these are manufactured as well. The different thicknesses in which plywood is available are 4mm, 6mm, 9mm, 12mm, 19mm, 21mm and 25mm.
Over the years, the modern world has witnessed three major categories of plywood. These types are specially designed to suit different applications. Mentioned below are the three popular categories of plywood products:
Commercial Plywood MR Grade (Moisture Resistant)
Moisture resistance is an essential feature for all furniture and interiors. Without this feature, furniture will rot very easily due to exposure to moisture, especially in monsoon season. Almost all interiors and furniture installed at homes, offices, restaurants, etc. is commercial plywood MR grade. If anyone refers to any furniture saying it is made of plywood, he or she refers to this type of plywood.
Water-proof Plywood BWP/BWR Grade (Boiling Water proof/Boiling Water Resistant):
BWR refers to boiling water resistant grade. All
waterproof plywood
that comes in this category is generally used in furniture where hot water comes in contact them frequently. The glue used in manufacturing this type of plywood is synthetic plastic resin that works far better compared to urea formaldehyde resin used in MR grade commercial plywood.
Marine ply
The most durable and finest quality of plywood is marine ply. This type of plywood is best suited for industrial applications like boat building. Experts do not recommend such plywood for home interior works.
Plywood is the quintessential material for interior designing. People use it to add a rustic and sophisticated appearance to the interiors. Further, this product is useful in office buildings and industrial places as well. However, while purchasing plywood, always buy it from renowned
plywood manufacturers
like Archidply to ensure its top-notch quality.